A space that you can call home
---
The Bassetto Farm with various buildings and an annexed villa has been adapted to offer multiple accommodation solutions depending on the request; whether you are looking for a bed, an apartment to share with your family, or you want to rent the whole villa for you and your friends, you will find cozy rooms with some original fireplaces and stoves. We can offer you short or extended stays. Take a look at the different types of rooms and apartments we offer, one of them could be your next home.
---
Sleep with us!
We have accommodations to suit all types of travelers
---
---
A private villa in Tuscany
Our 19th century villa can accommodate up to 20 people. Arranged over two floors, it offers a large convivial area between living room, terrace and kitchen and various rooms with private bathroom and some without. It has been equipped with all modern comforts but maintains the atmosphere of the time, with the old family furnishings, the original fireplaces and stoves in some rooms and bedrooms.
PRICES FROM 500 € PER NIGHT
---
The autonomous apartments
Inside the Guesthouse you can choose between 4 recently renovated apartments with all comforts and equipped with kitchens. The apartments differ in the number of beds, from 2 to a maximum of 7, on the ground or first floor. Look at the card with all the details and contact us to find out which of these might be more suitable for your family or group of friends.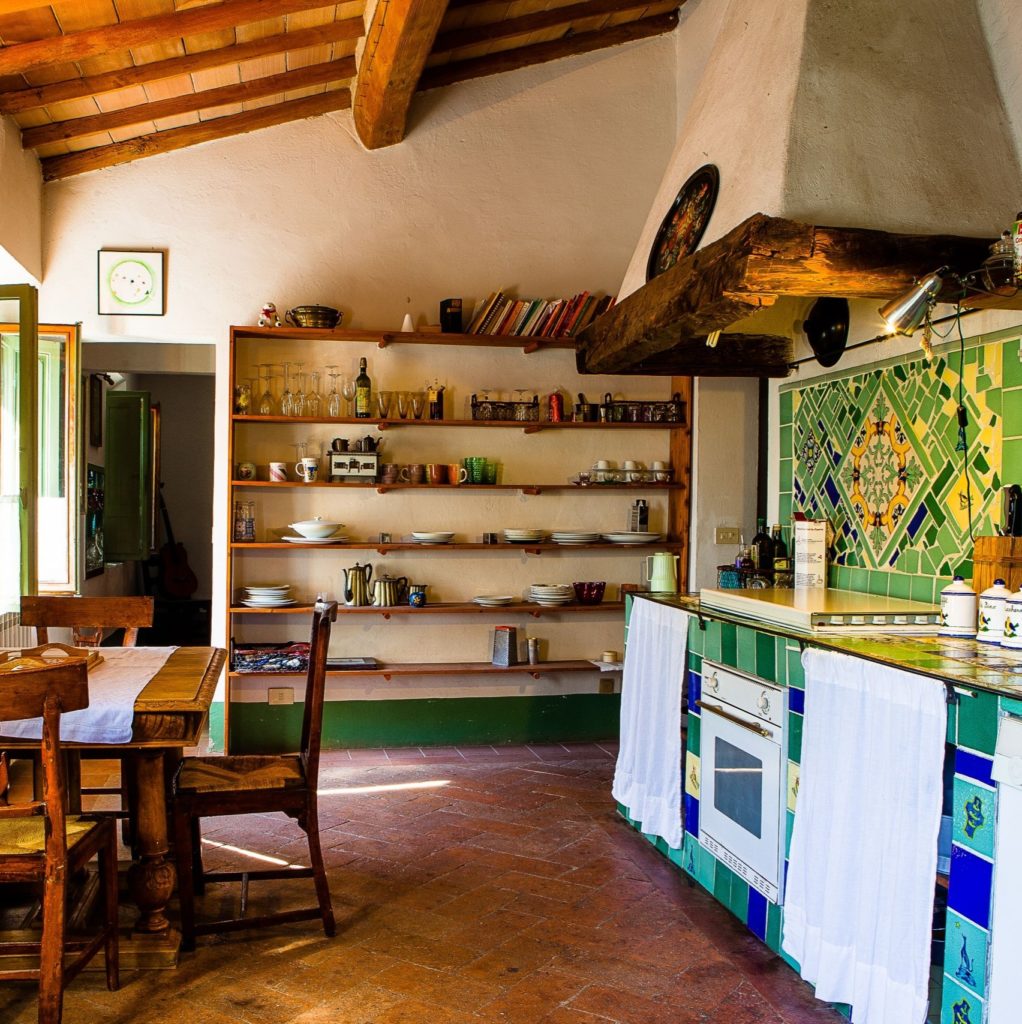 PRICES FROM 135 € PER NIGHT
---
Your private room in the villa
The 6 rooms that we have designed and furnished are real private rooms each with a kitchen; a comfort that can prove invaluable for those who want a little intimacy compared to the splendid shared spaces that the villa makes available to its guests for entertaining with friends or cooking together.
PRICES FROM 70 € PER NIGHT
FOR DOUBLE BED
---
Dorms
A bed in a unique farmhouse context. The dormitory is the most popular type for young travelers, small groups of friends or family, looking for a welcoming but economical environment. Those who don't like hostels with bunk beds will be happy to stay here. It is a very flexible type for both single-sex dorms and group bookings.
PRICES FROM 23 € PER NIGHT
---
In Our Rooms:

Private bathrooms
Kitchens and Kitchenette
Towels
Change of sheets
Workstation
Solid soap and shampoo
Weekly cleaning
Free wi-fi
In shared areas:

Community
Coworking room
Outdoor stations
Shared kitchen
Outdoor tables
Cellars for events and team building
Private garden
Panoramic terraces
Pool
What cannot be missing:
Free & Fast Wifi
Television
Washing machine
Bicycles
Safe parking
Near Bassetto Guesthouse:
Transportation
30 km from the train station
Outdoor activity
Trekking and biking in the woods
Food and wine tours
Purchases at Km Zero
Local producers with eggs, meats and cheeses
---
Do you want to stay longer?
Write to us to know the personalized proposal for you.