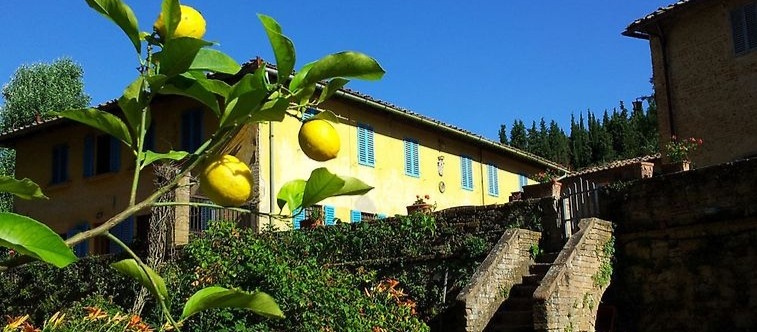 The experiences to live in Tuscany
Experiences make every trip memorable. If you are wondering what are absolutely the things to do in Tuscany, you are in the right place. Certaldo, where we are located, is a medieval village, a real gem from which to leave every day. From Bassetto Guesthouse we want you to discover an authentic Tuscany, outside the box, through unique activities and experiences in Certaldo, in the Chianti region, in the artistic and maritime cities of Tuscany. With our private van and personalized activities, we can take you wherever you want to go.
Cooking school, wine and oil tastings with a professional sommelier, truffle hunting, balloon flight, guided tours on a Vespa or bike rental, walking or horseback riding and many activities in contact with nature. These are just some of the personalized activities that we organize for you, with the help of collaborators and professionals.
---
The best activities to do in Tuscany
Food & Wine
A place is discovered through its culinary traditions. Learn how to make fresh pasta with an Italian chef. Sit down to enjoy your meal with a glass or two of local wine.
Outdoor
Under the Tuscan sun, surrounded by greenery. Enjoy an hour of relaxation in the garden; take a yoga class or take a walk through the hills and into the woods.
Art and Craft
It's easy to feel inspired. Each corner is a glimpse to paint or photograph. Challenge yourself with a painting, pottery or embroidery course, organized by a local craftsman.
Guide tour and transfer
What we most love doing at Bassetto. Our guides will take you to the most beautiful cities of art. Where do you want to go? We organize customized tours for each client.
---
An experience tailored for you
Your perfect vacation? If you have an idea in mind for you or your friends, we help you make it happen.
---
Do you want to travel around Tuscany?
Certaldo is in a truly strategic position to explore the most beautiful places and cities for an unforgettable road trip. Here are the top four that we recommend you visit at least once in your life.
Siena
Florence
Pisa
San Gimignano
---
---
What they say about Bassetto Guesthouse
We have collected messages from our guests here. Are so many! We hope they will help you.